1. Go to befunky.com
2. Click on "Photo Editor"

---
3. Click "Upload" and click "Computer"

---
4. Select the image you want to edit and click "Open"

---
5. In the left menu select "Blur"

---
6. Increase the amount to maximum and click on "Paint" (Do not click the blue check mark button yet)

---
7. Click the "Reverse" button

---
8. Adjust the amount bars to the amount you want

---
9. In the image, click on the area you want to blur, keep clicking until everything is as blurred as you need it to be.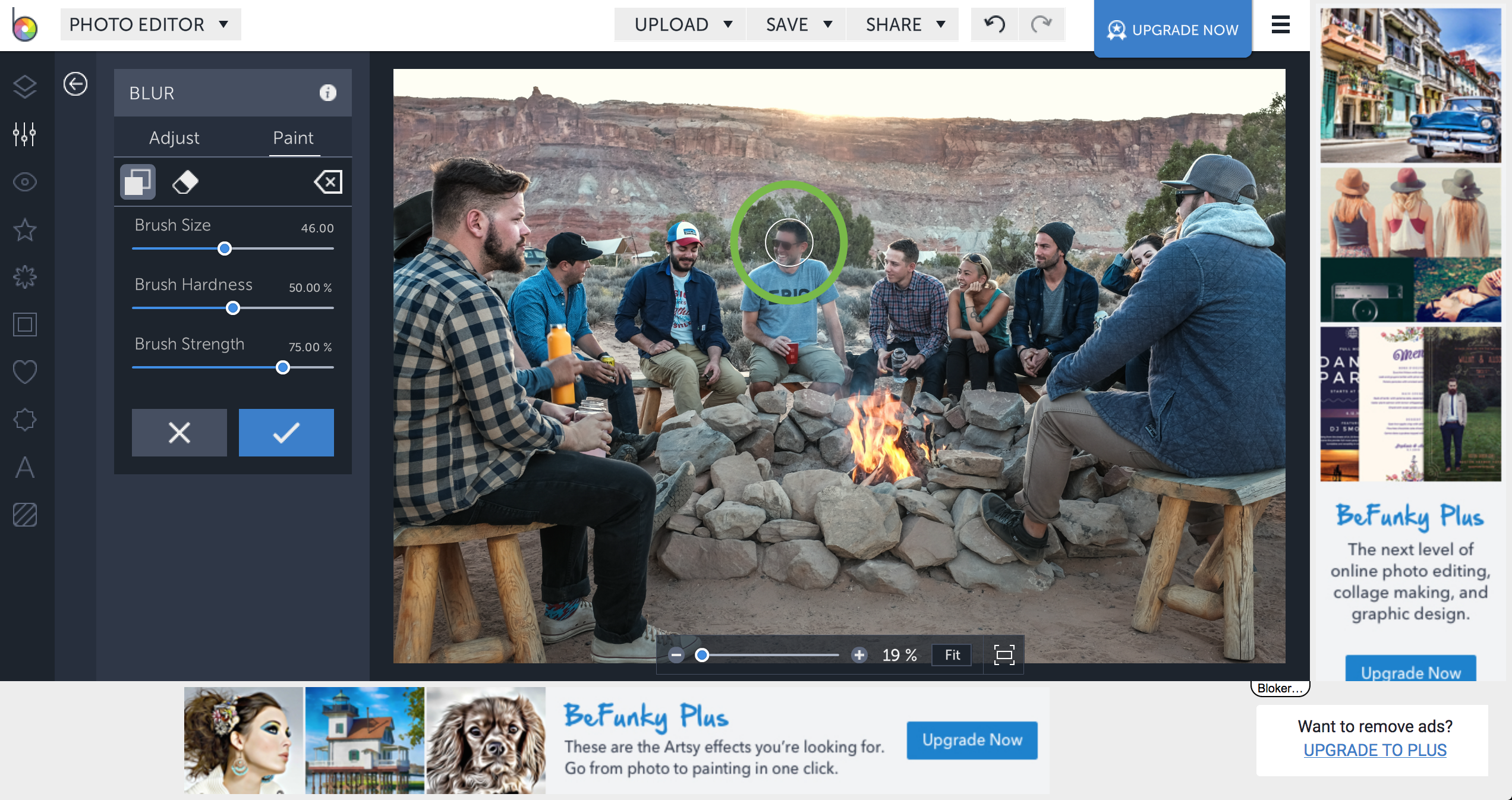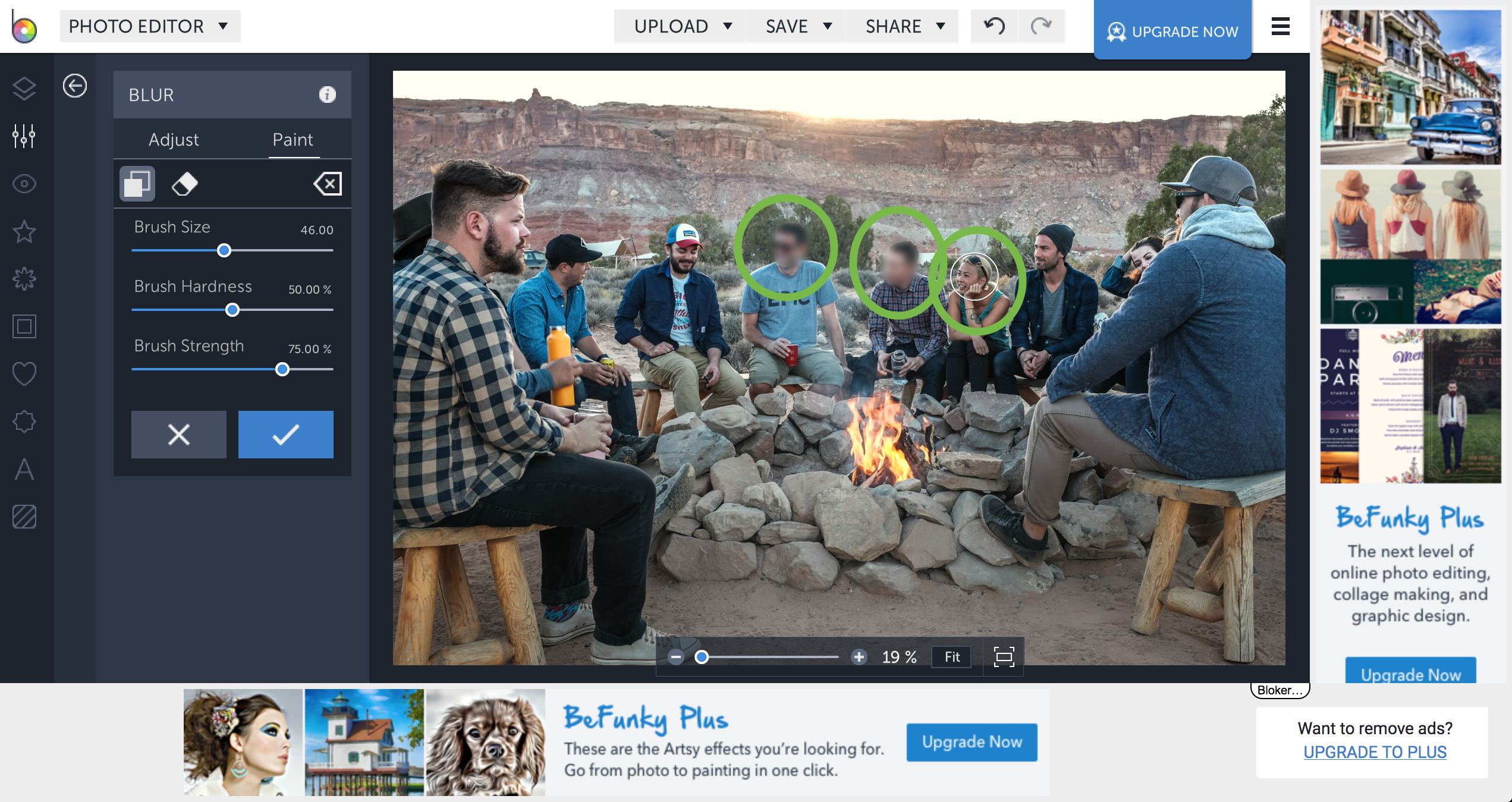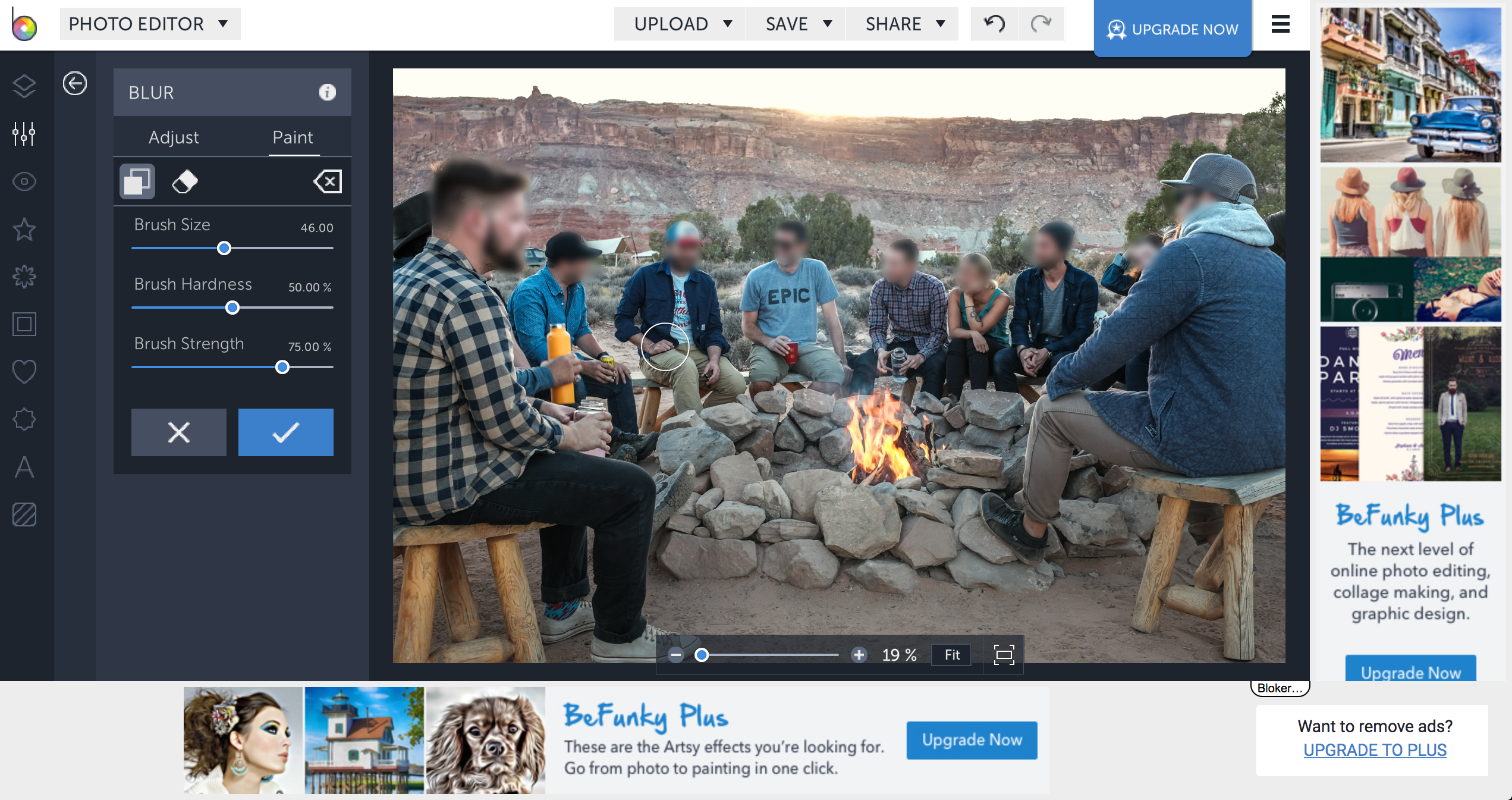 ---
10. Once you have blurred everything, click the blue button with the check mark. This applies the effect to the image.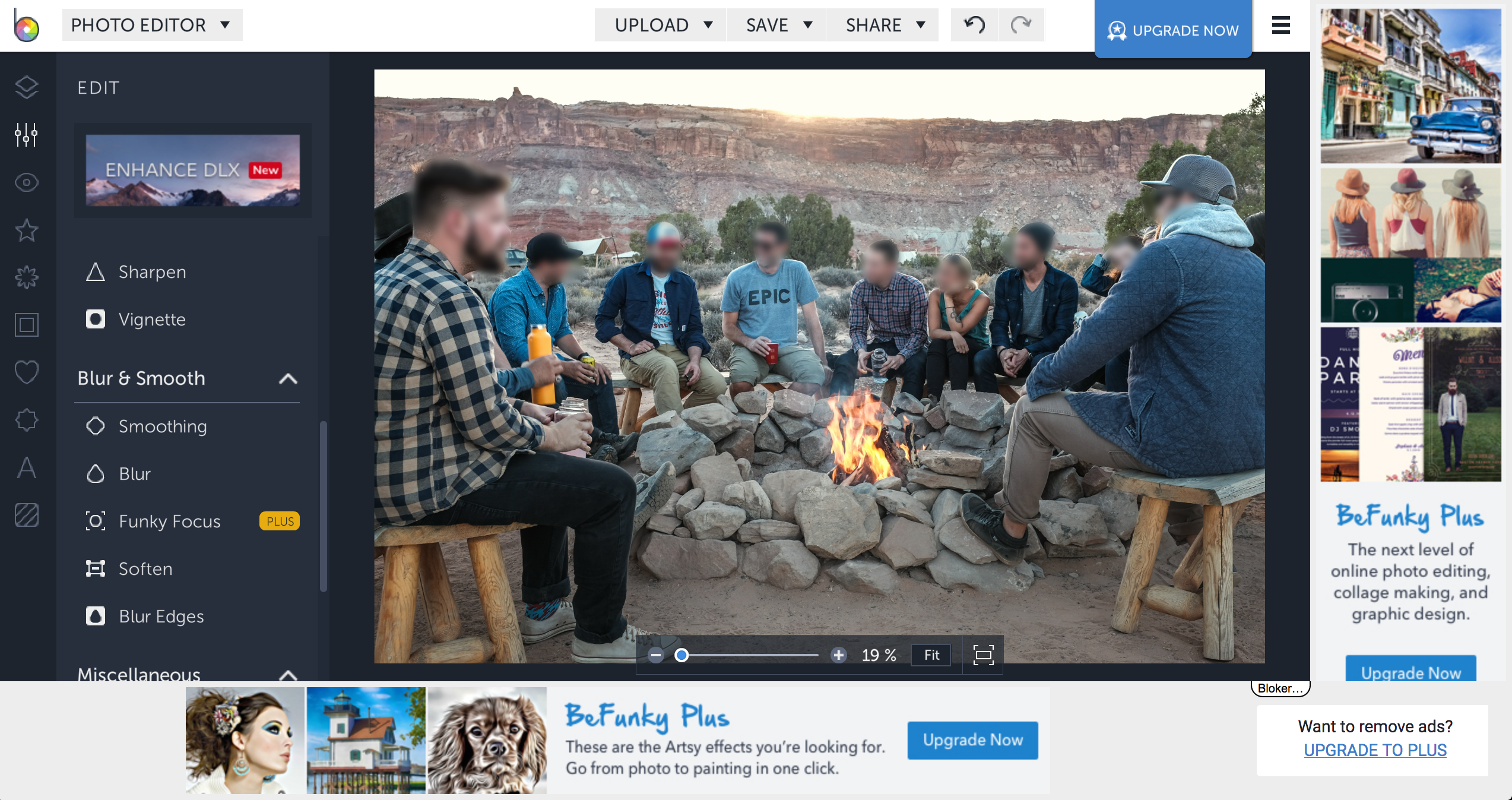 ---
11. Click on "Save" and click "Computer"

---
12. Give the file a name, choose the format and click "Save"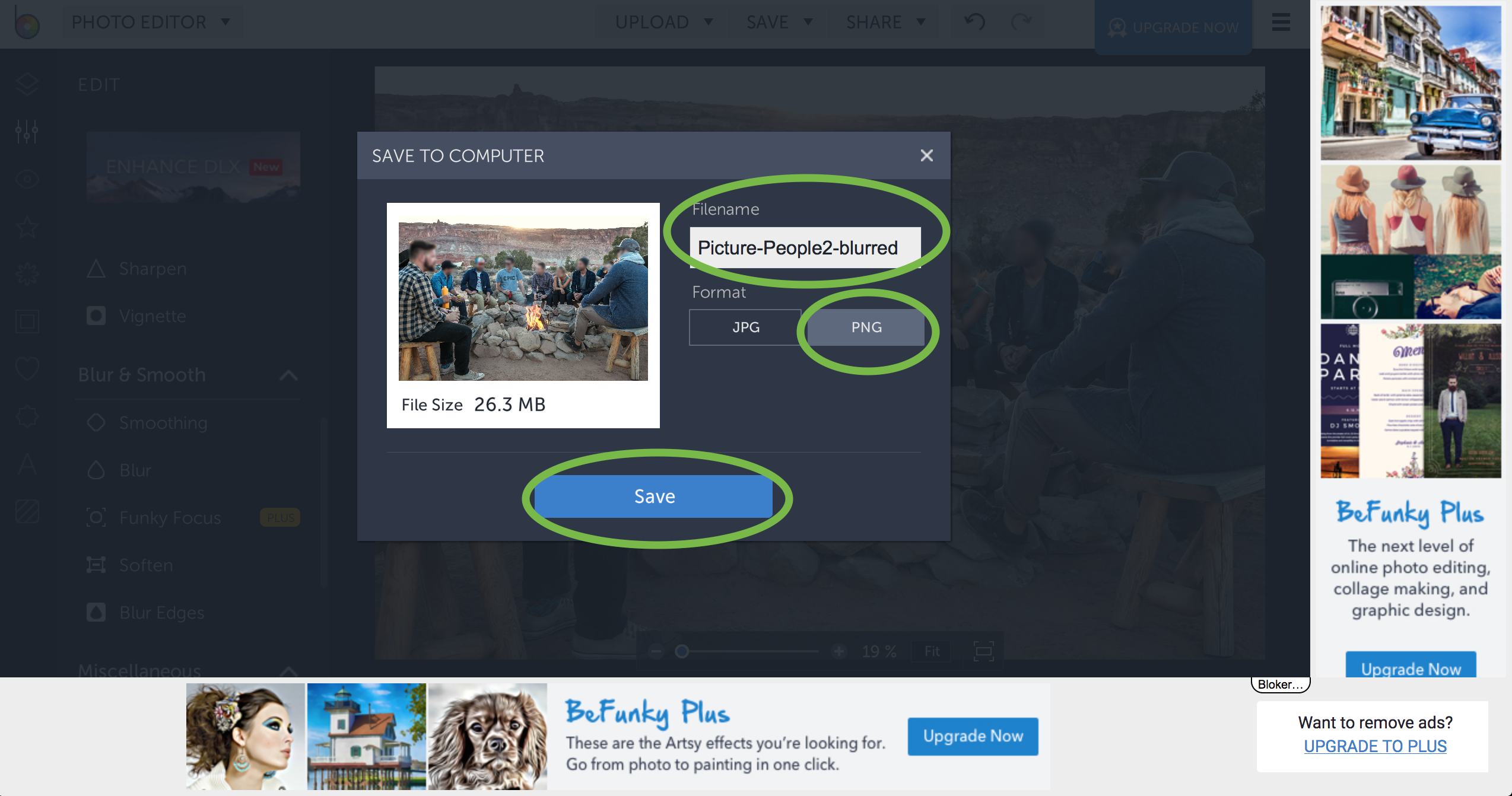 ---
13. Set the destination and click "Save"

---
Done.

---
---