This tutorial shows you a way to change the ratio of your images for use on websites. You can download Seashore here: http://seashore.sourceforge.net/The_Seashore_Project/Download.html
This is the final result of this tutorial.
1. Open Seashore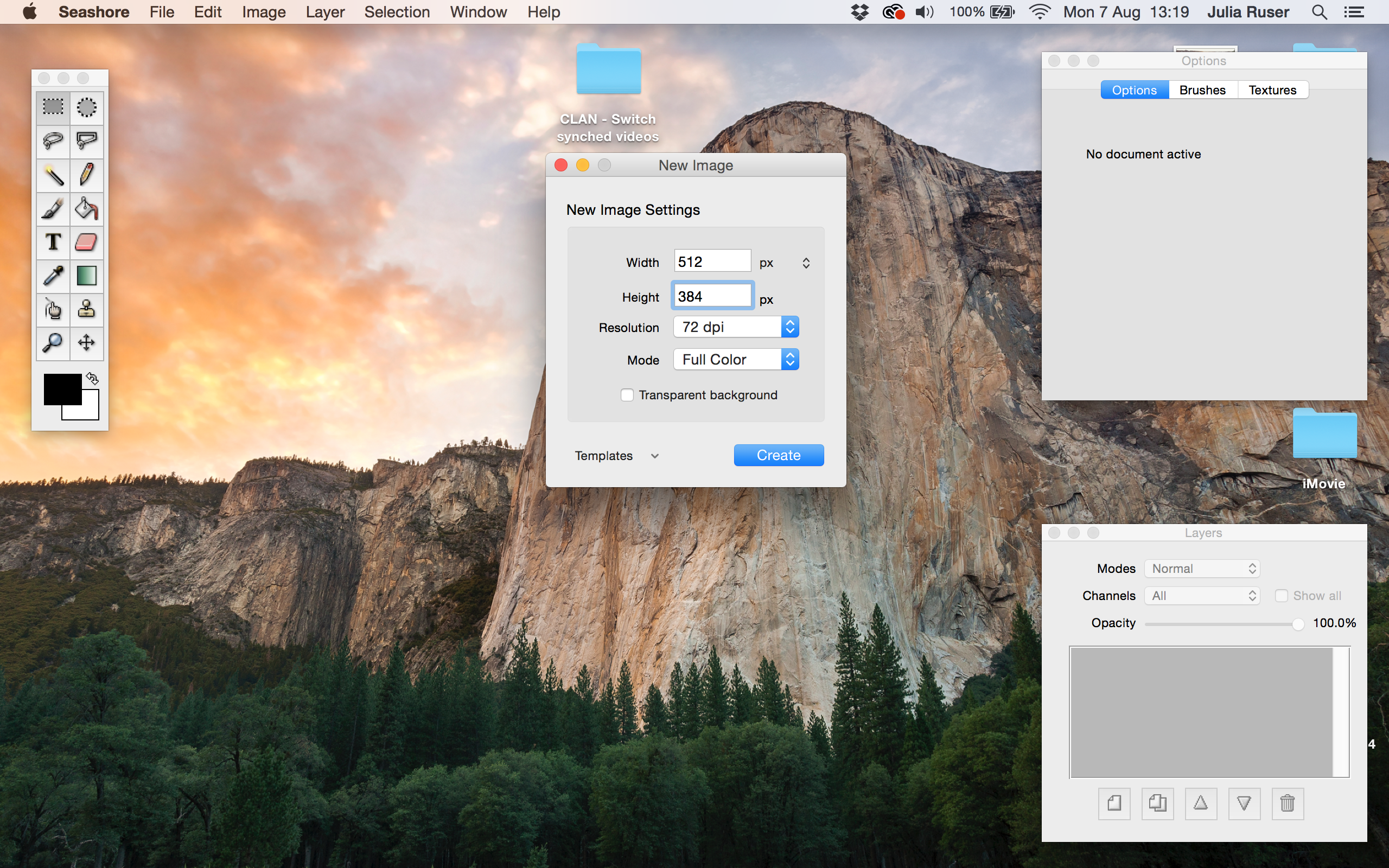 ---
2. Set the height and width (ratio) of your image. In this case Width=1600 and Height=900. Set the resolution. In this case 150dpi. Click "Create".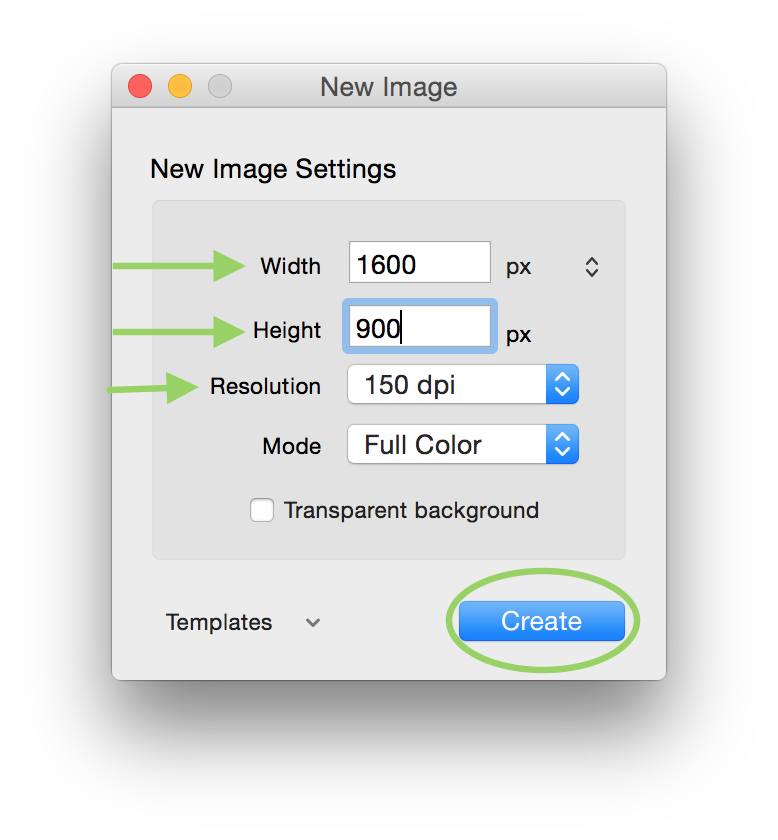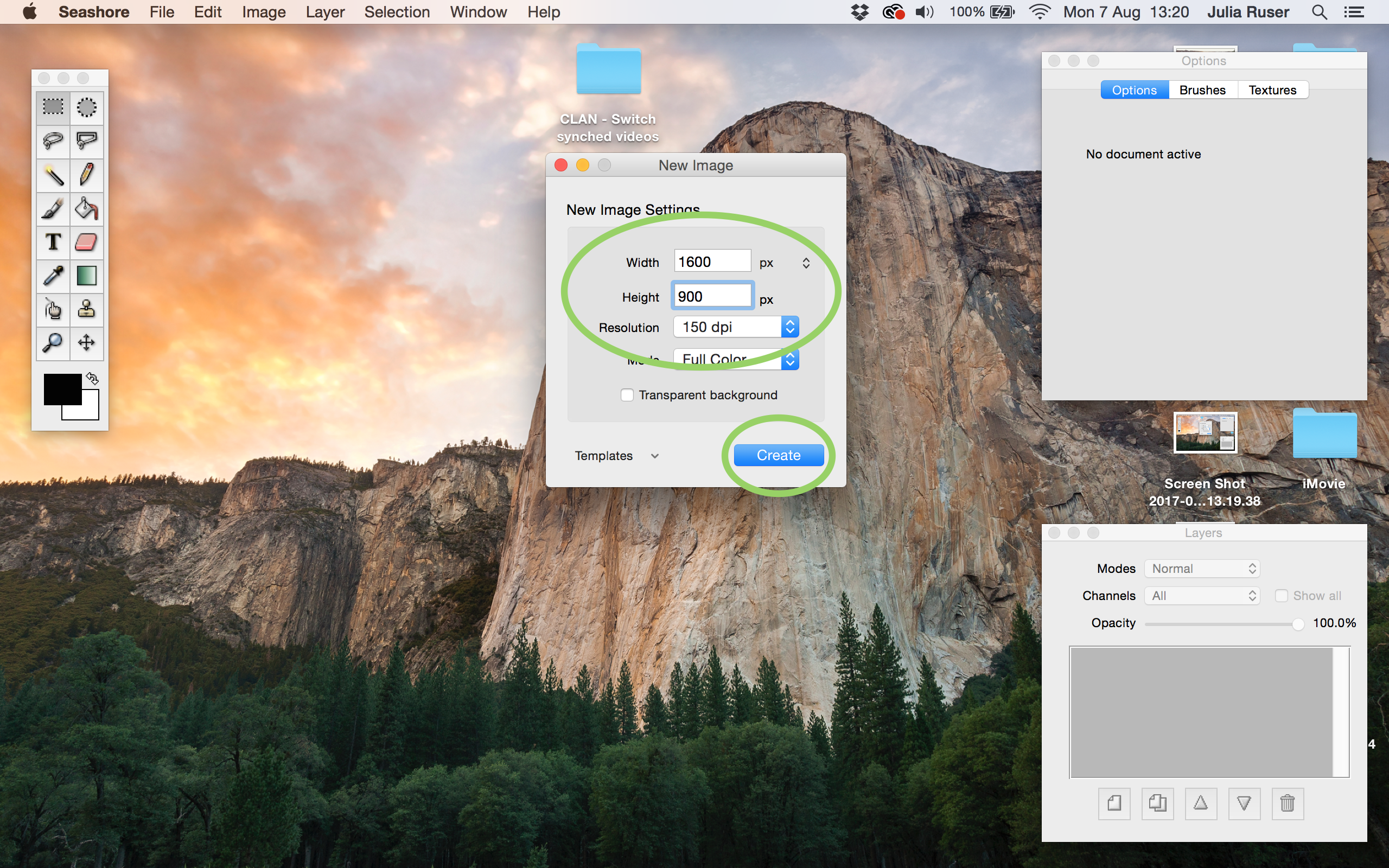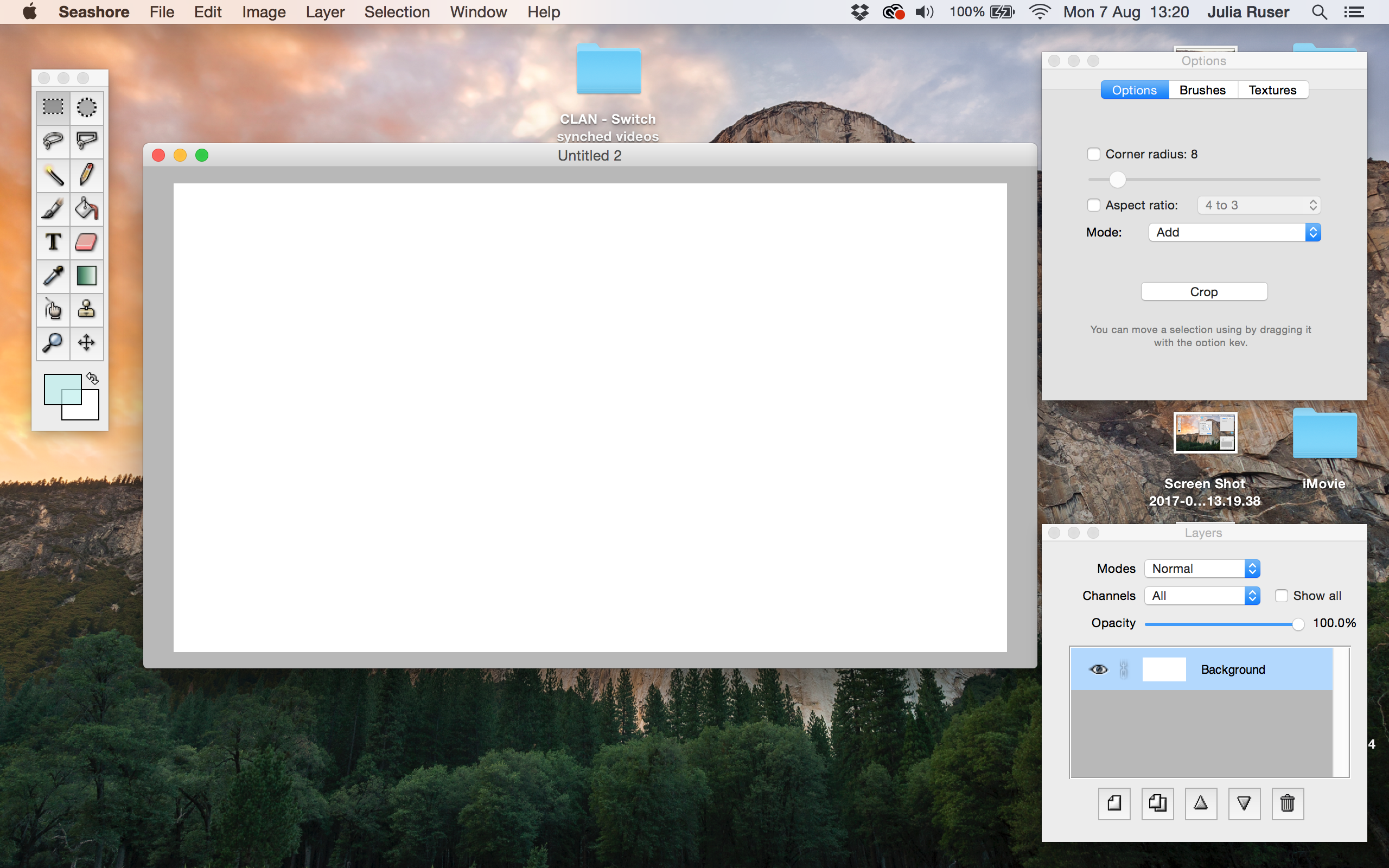 ---
3. Go to the window in the bottom right and click the bottom left button to create a new layer.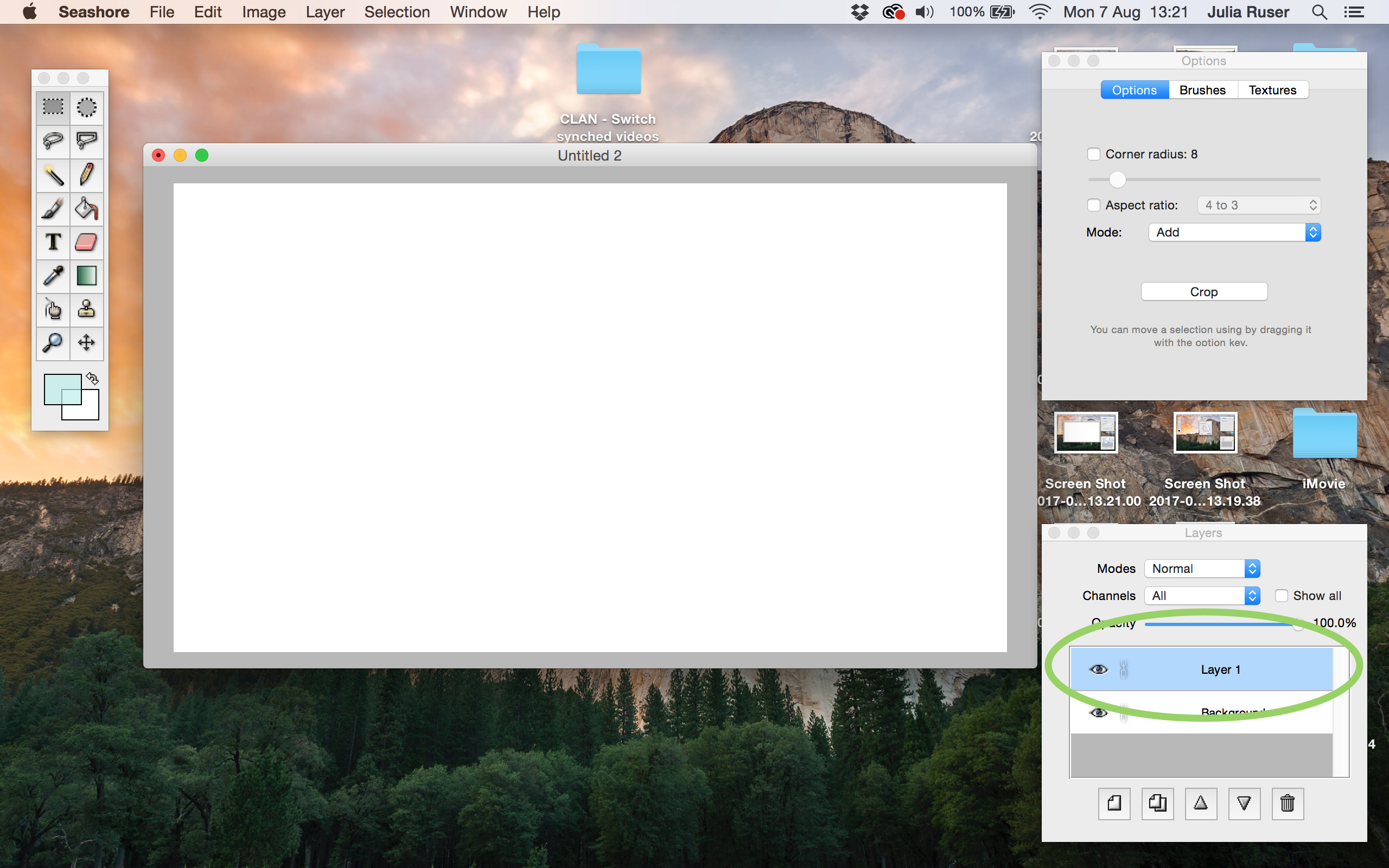 ---
4. Go to "File" and "Import"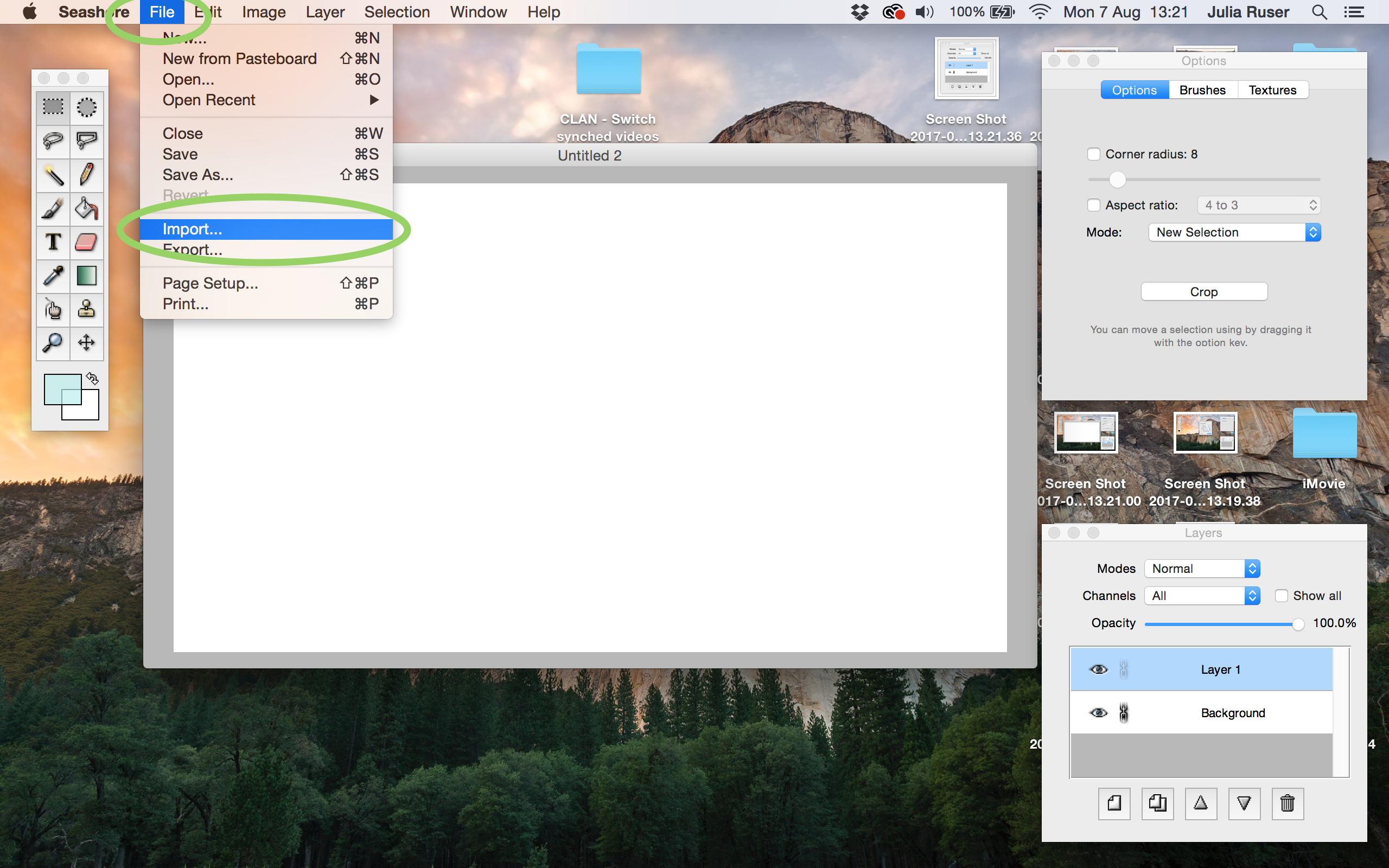 ---
5. Select the image you want to edit and click "Open"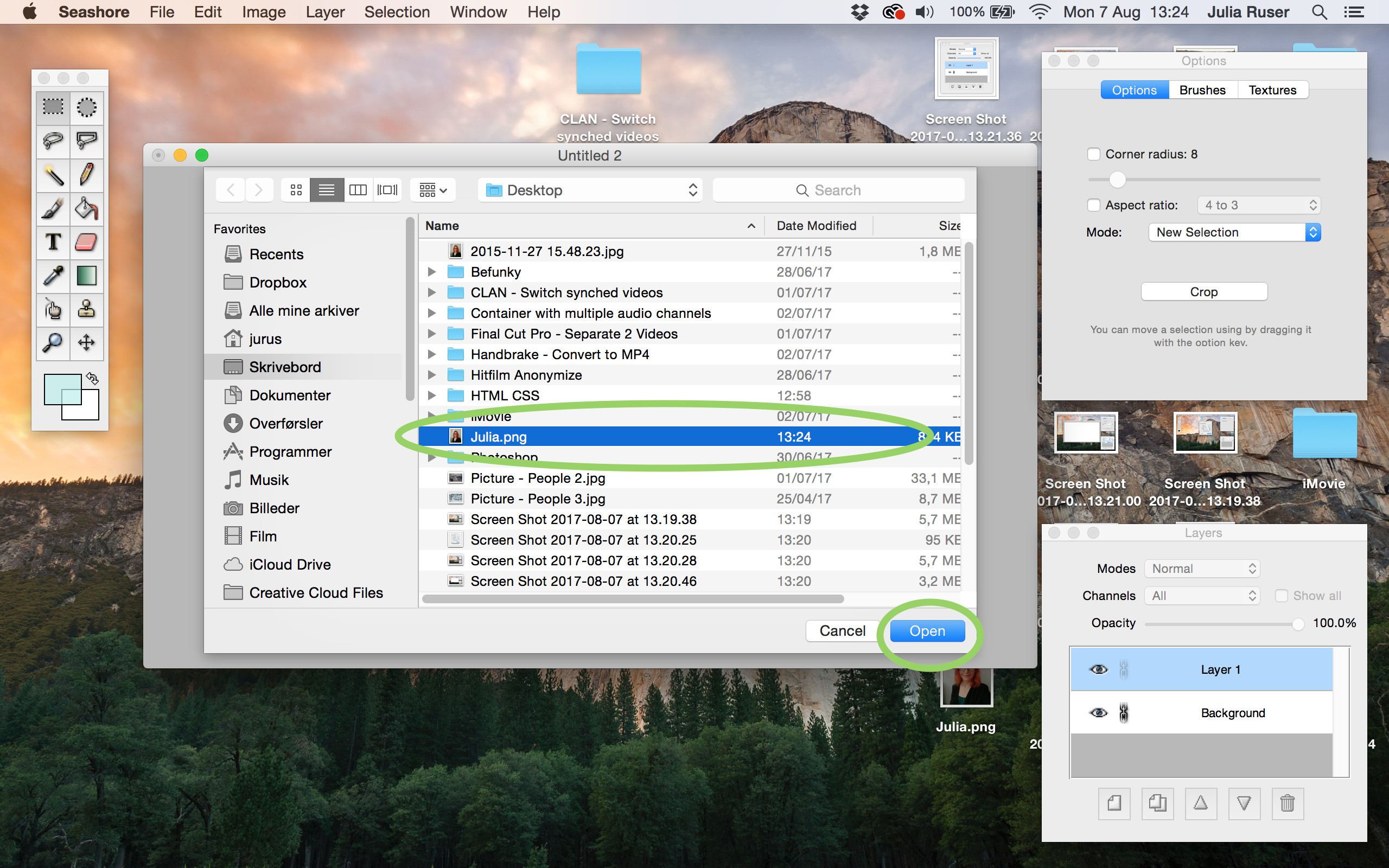 ---
6. Go to the top right window. Select "Aspect ratio"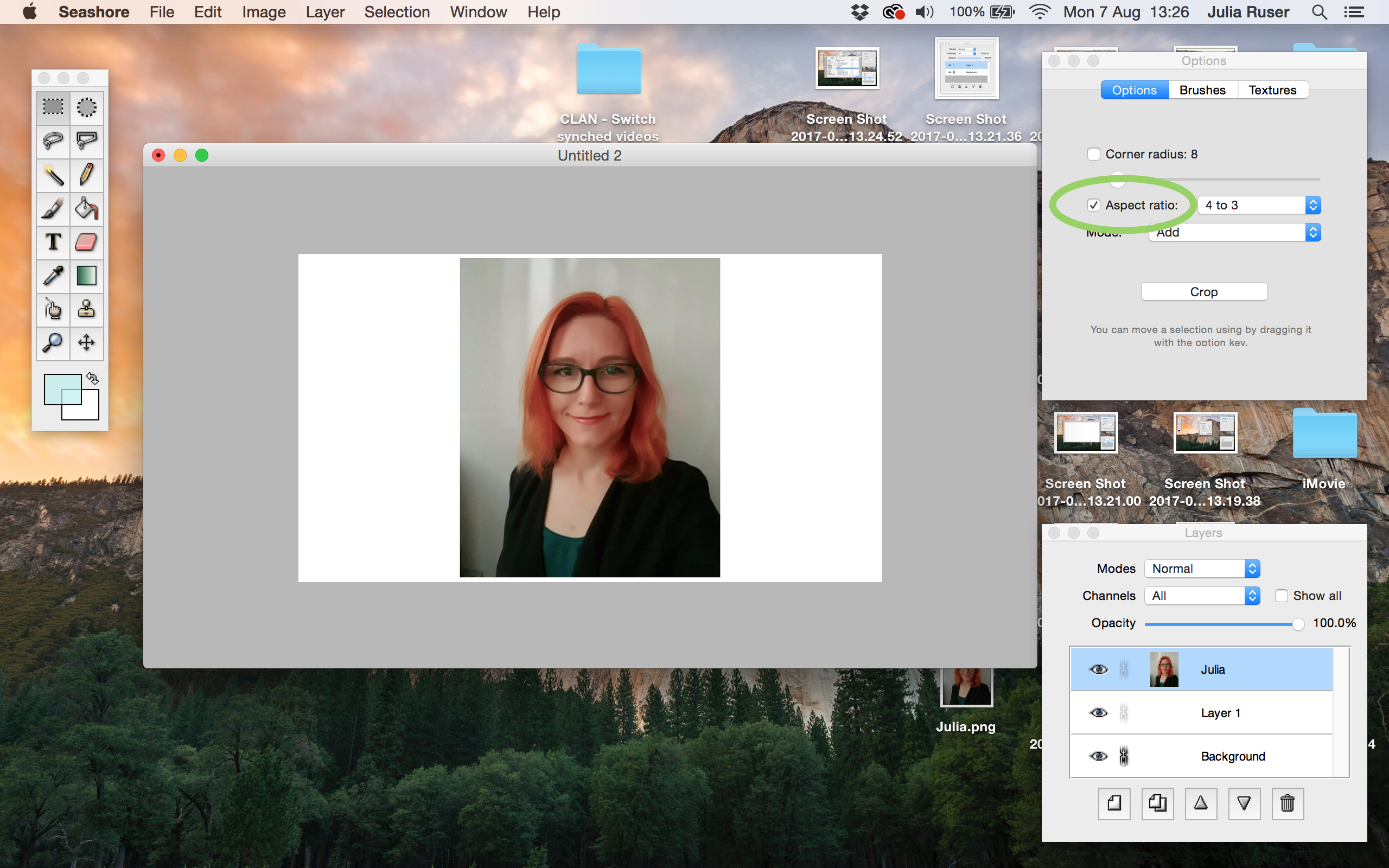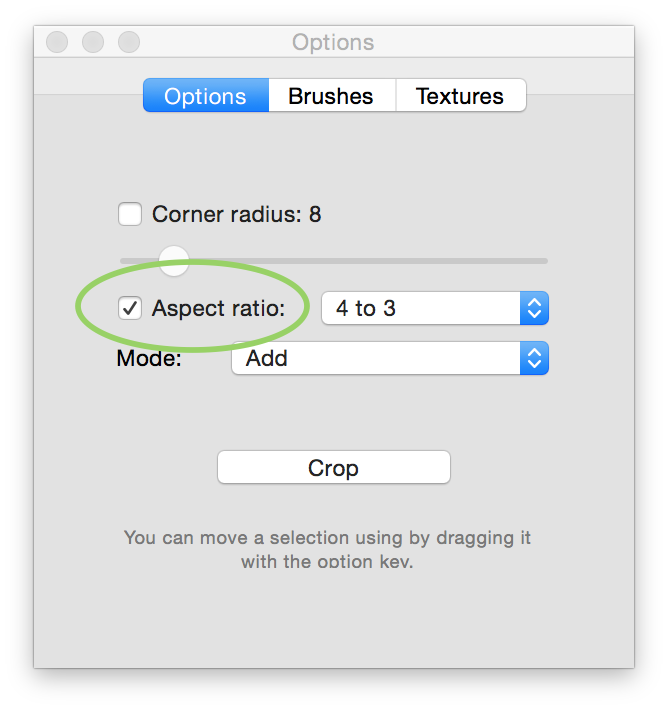 ---
7. Still in the top right window: Change the aspect ratio to "1 to 1" (It has to be 1 to 1 so the circle selection you do next will be a perfect circle)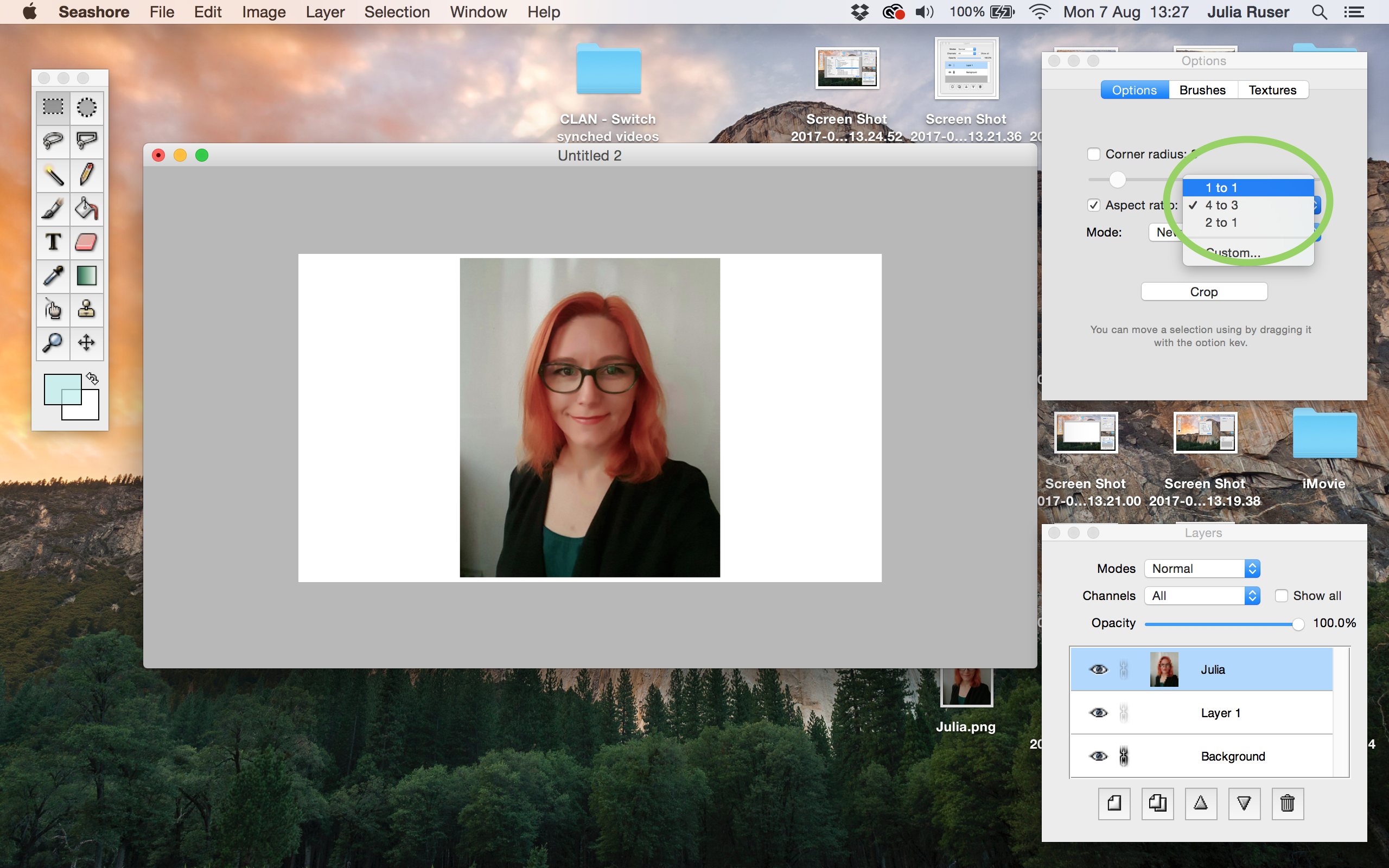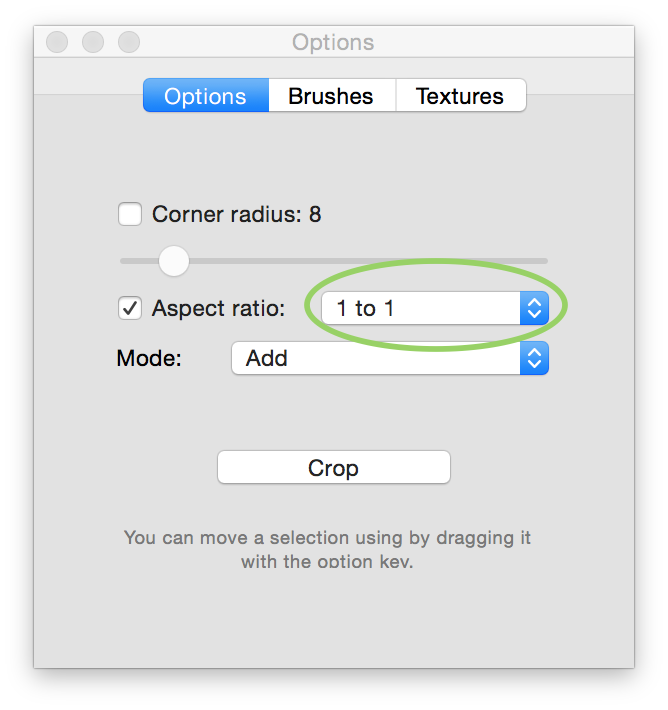 ---
8. Go to the left window: Click the circle selection tool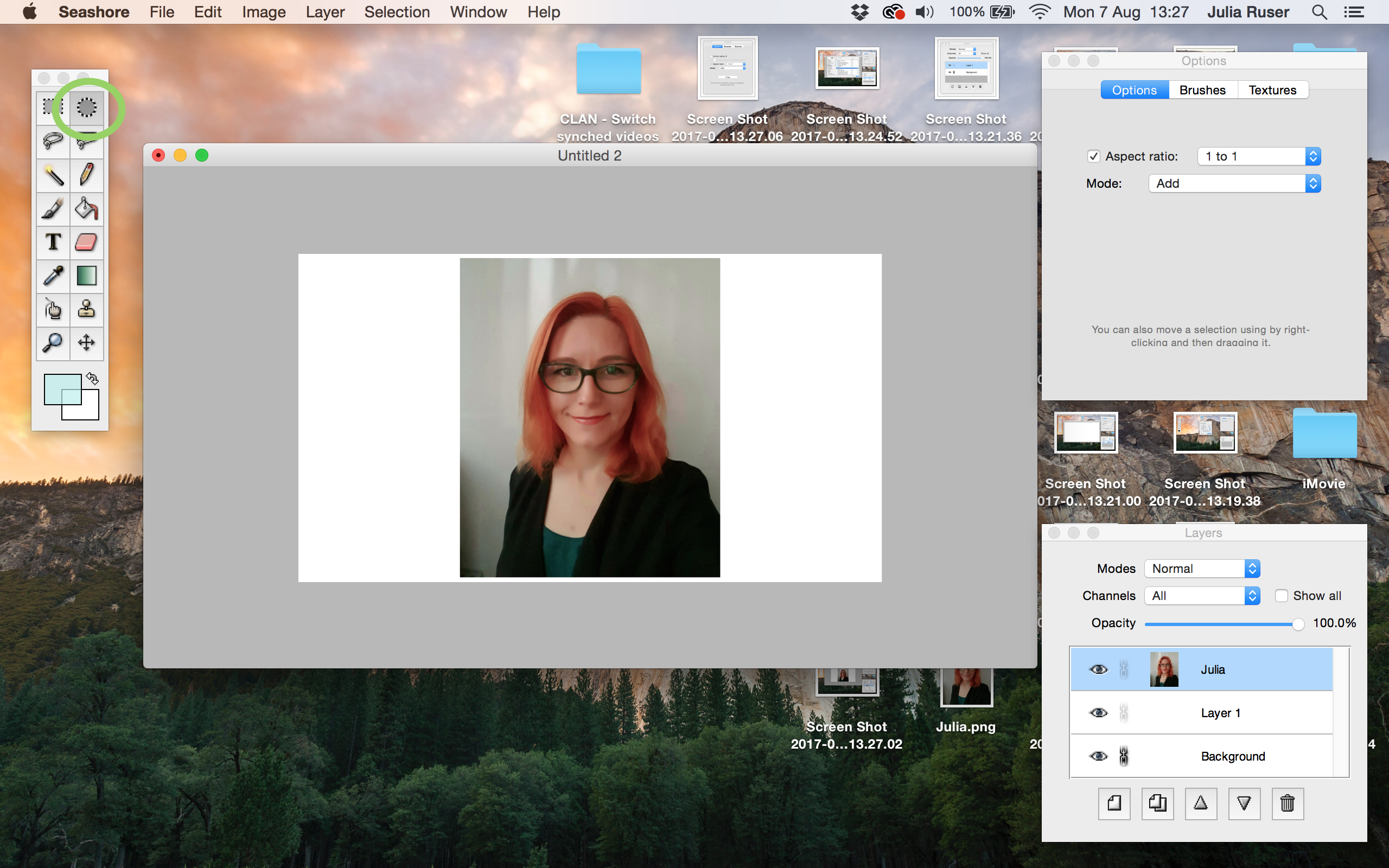 ---
9. Select part of the image. You can adjust the selection by clicking and dragging inside the selection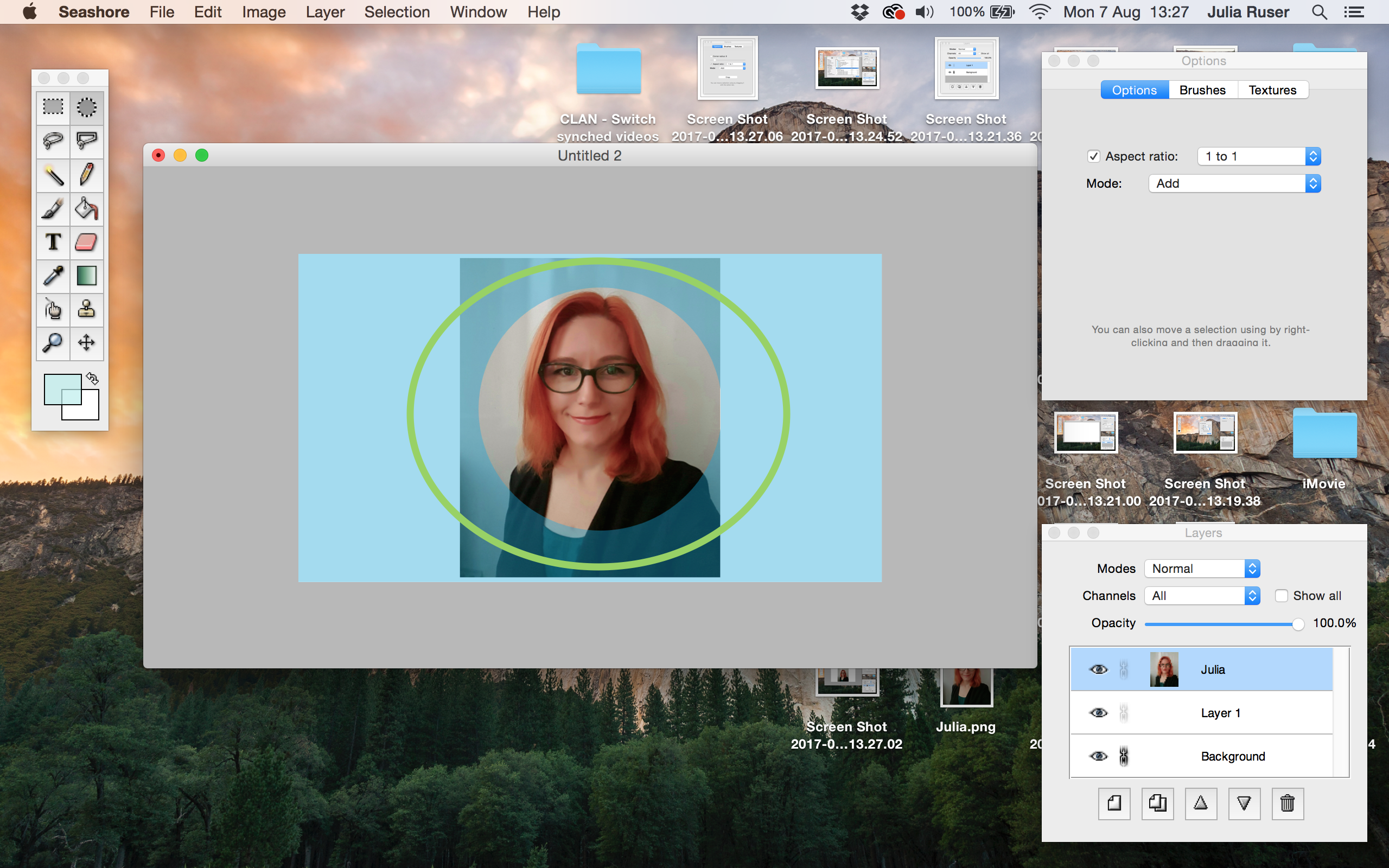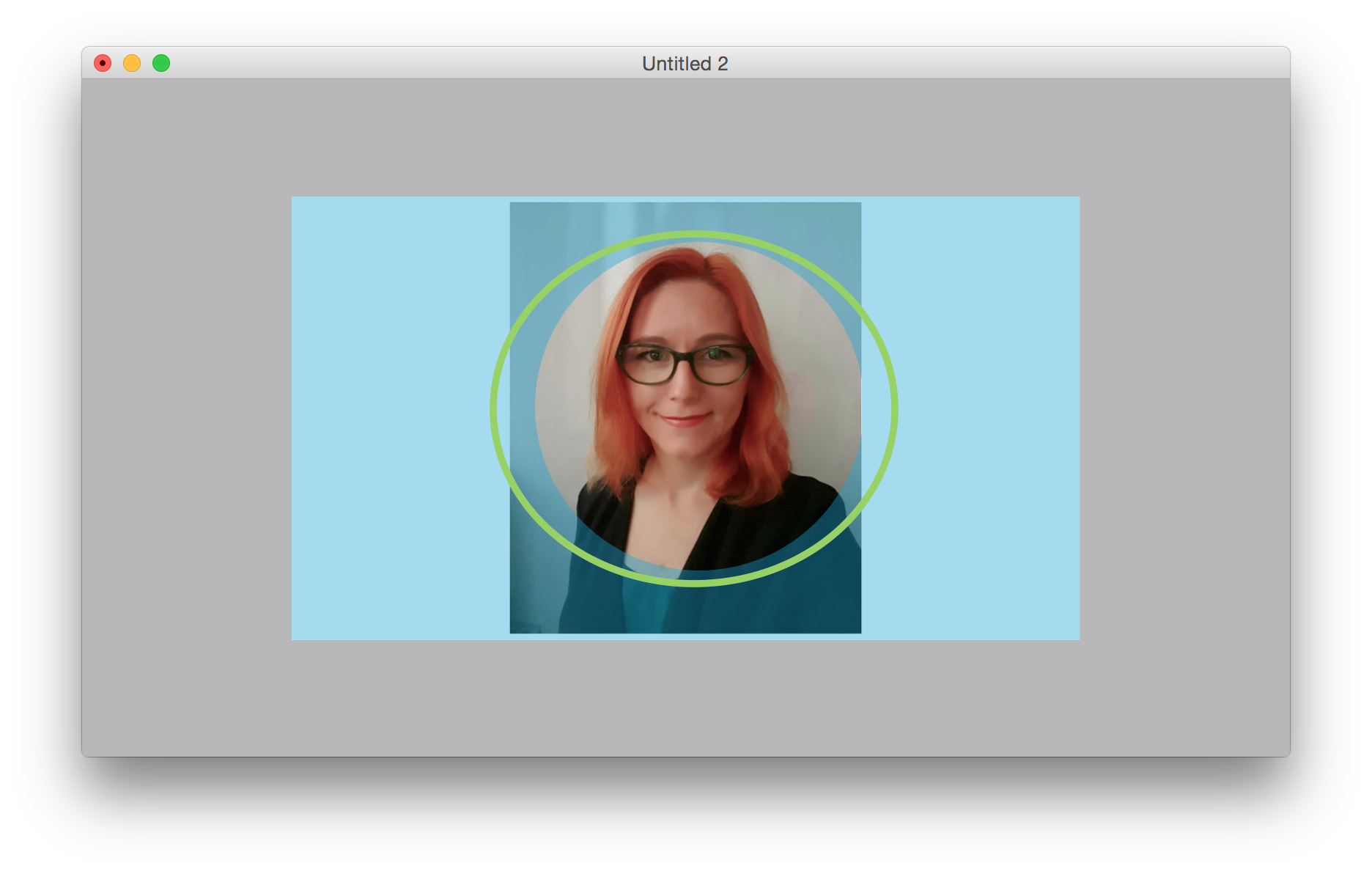 ---
10. Go to "Edit" and click "Cut"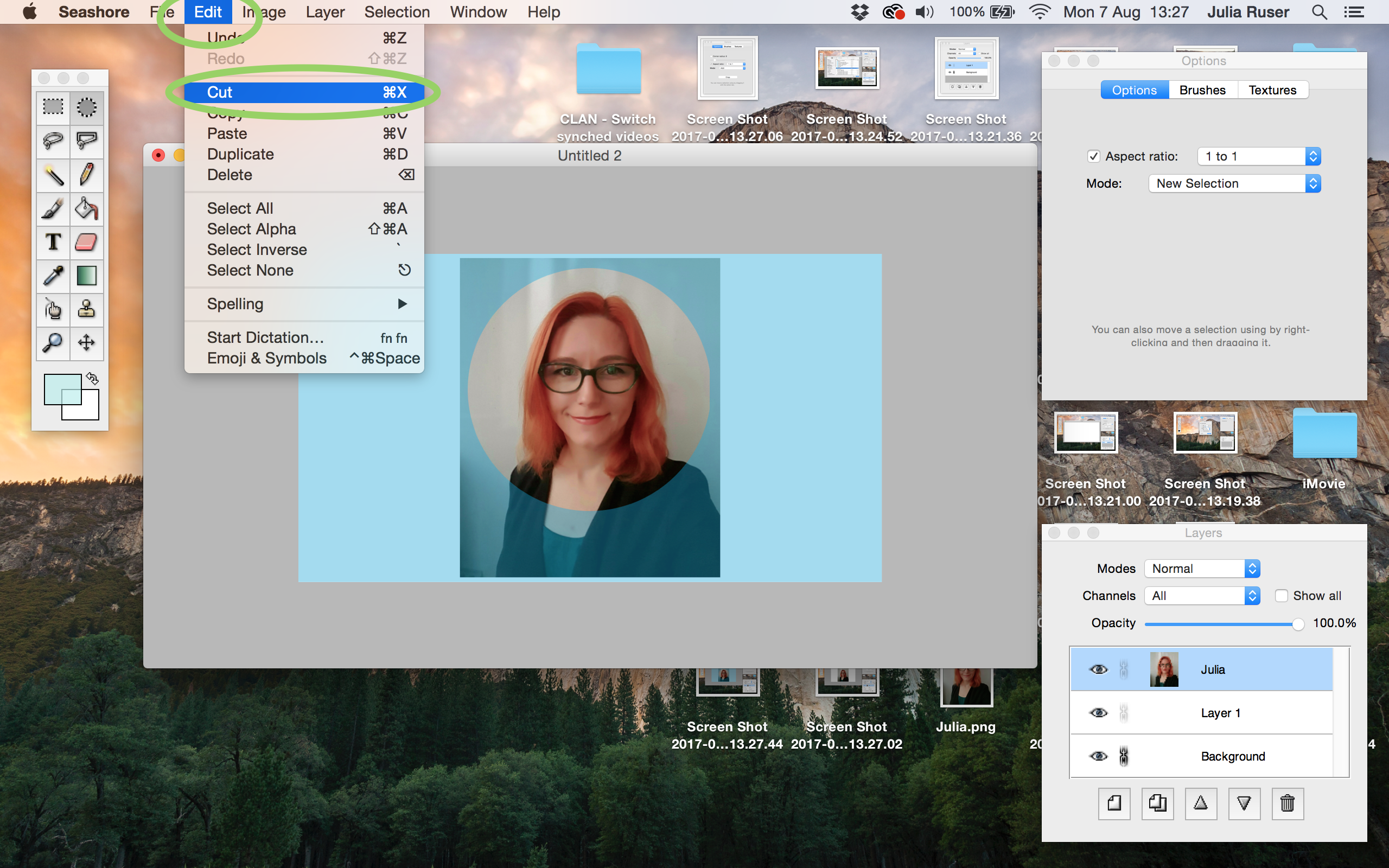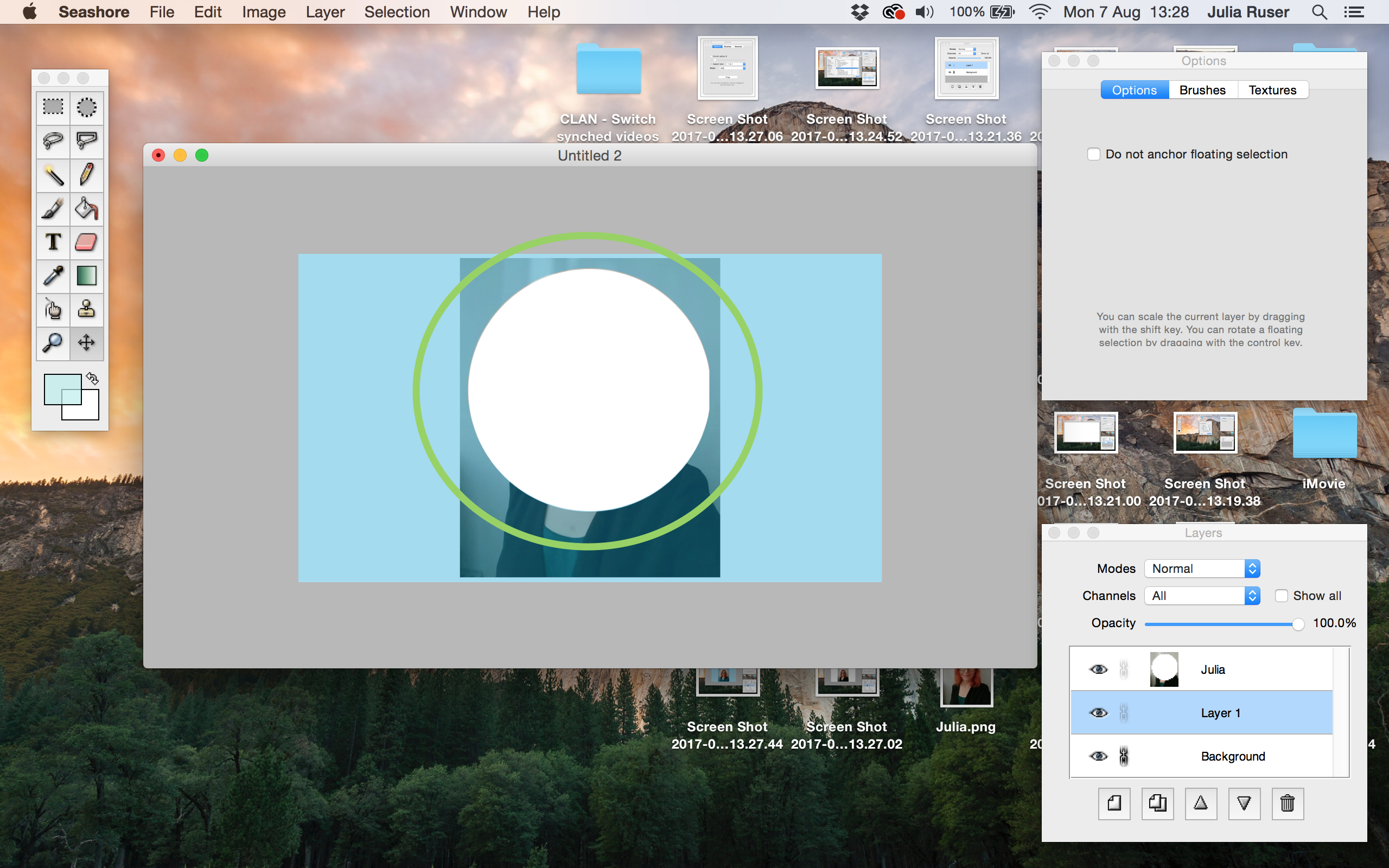 ---
11. Make sure "Layer 1" is selected. Now go to "Edit" and click "Paste"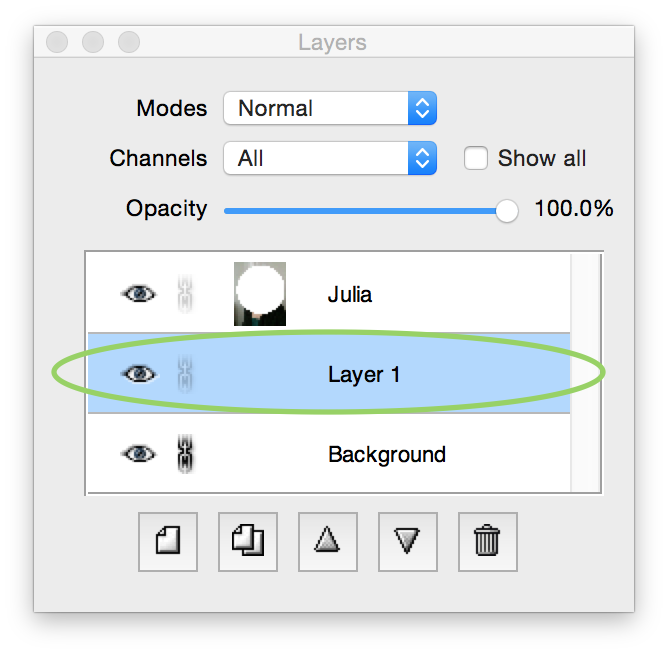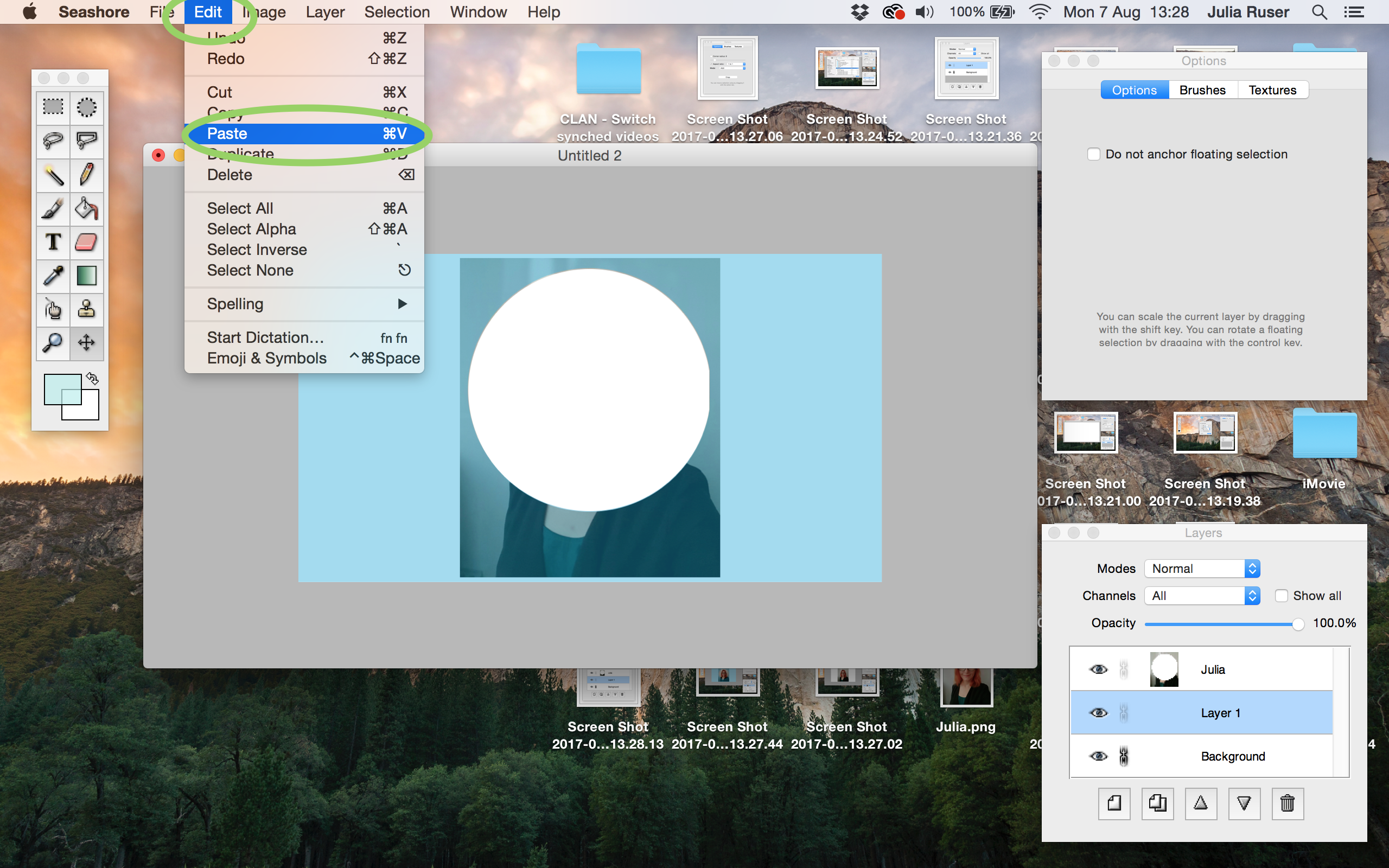 ---
12. Click somewhere in the blue area (outside the circle). Now the selection you cut out should show up in "Layer 1"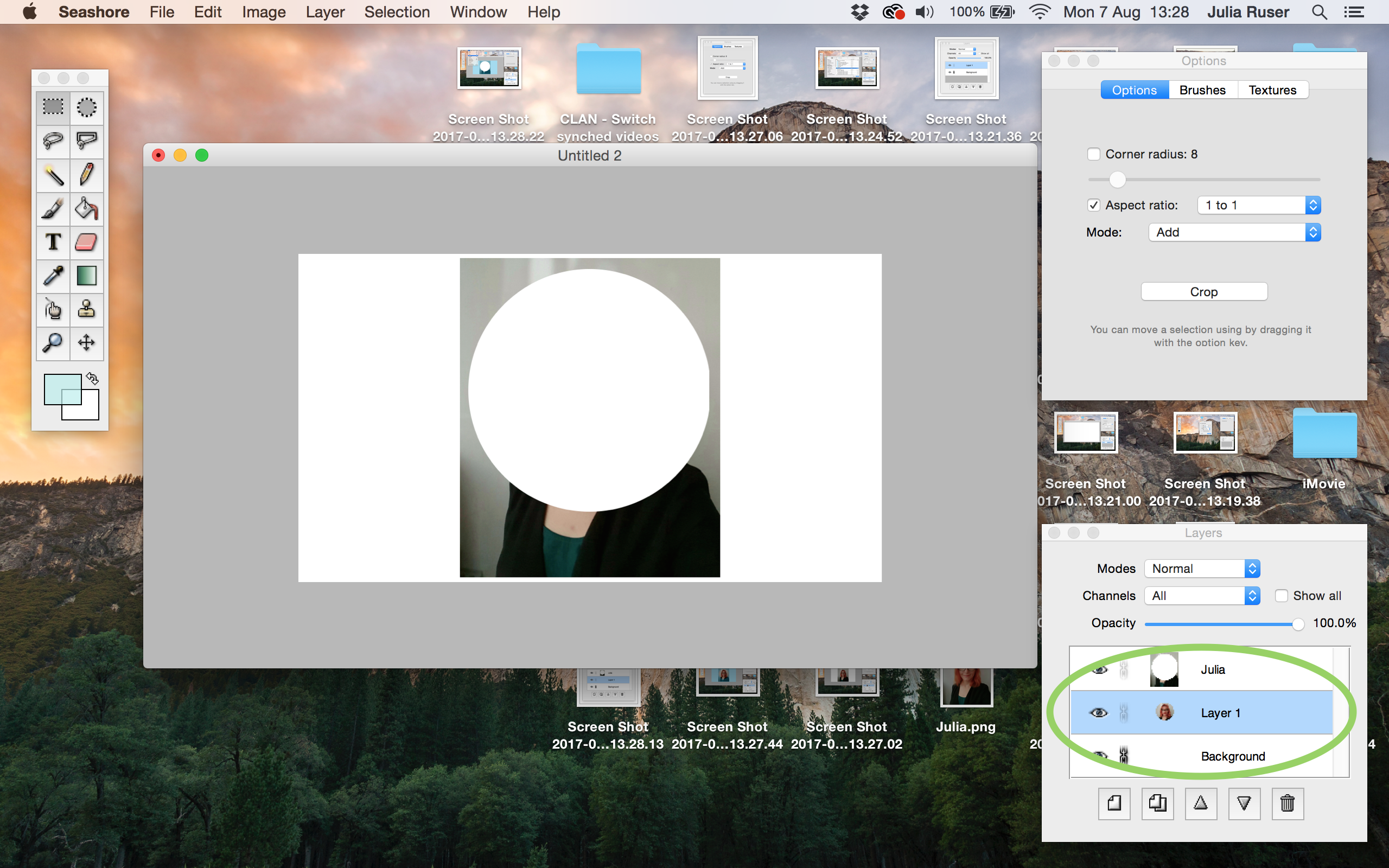 ---
13. In the bottom right window: Select the top layer (the one with the name of the image you imported)

---
14. Click the "Bin button" on the bottom right to delete the image layer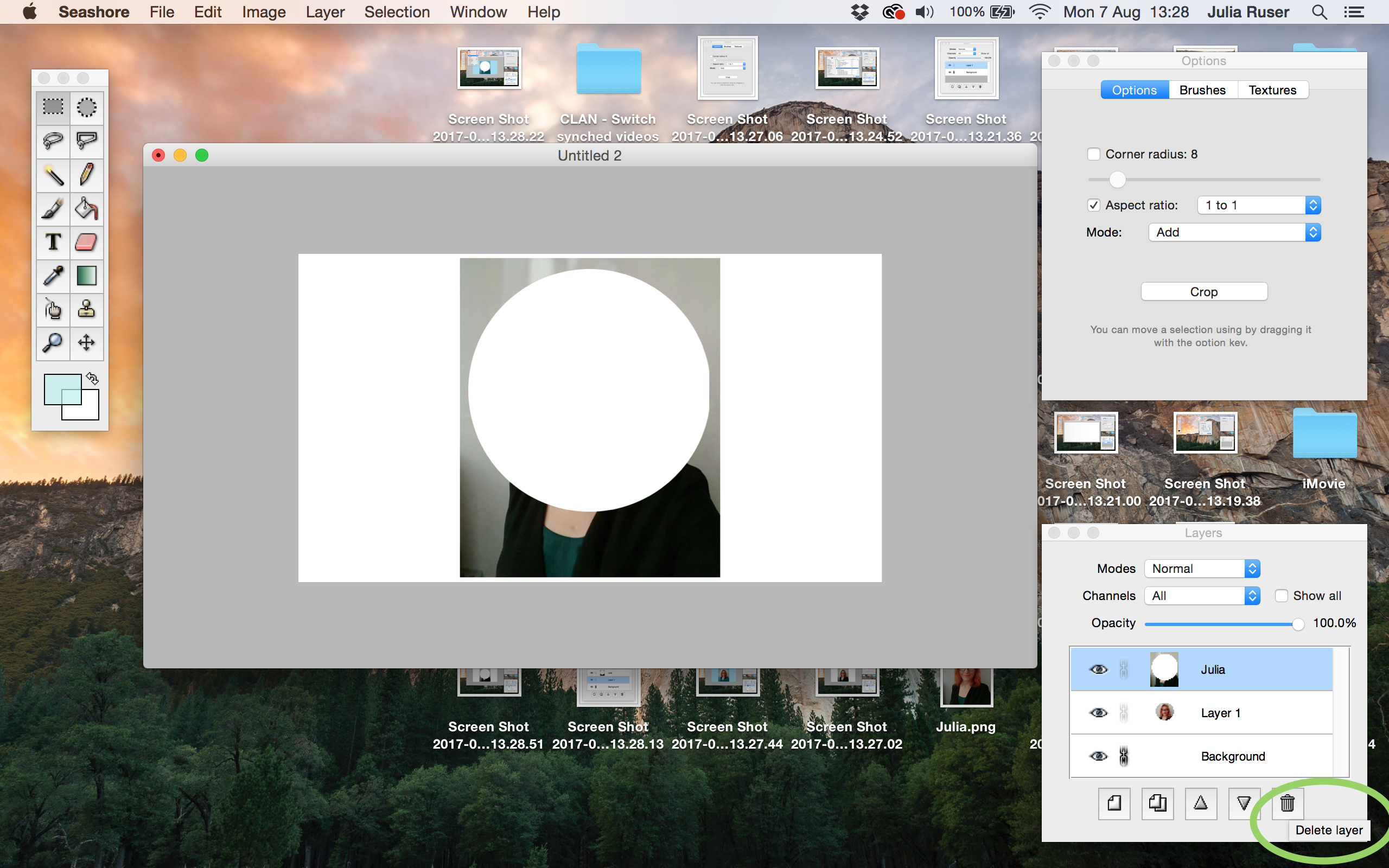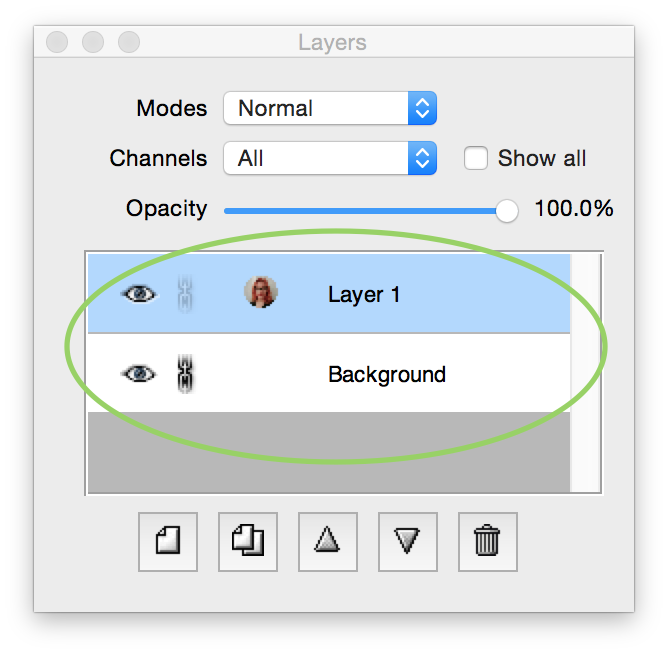 ---
15. In the left window: Select the position tool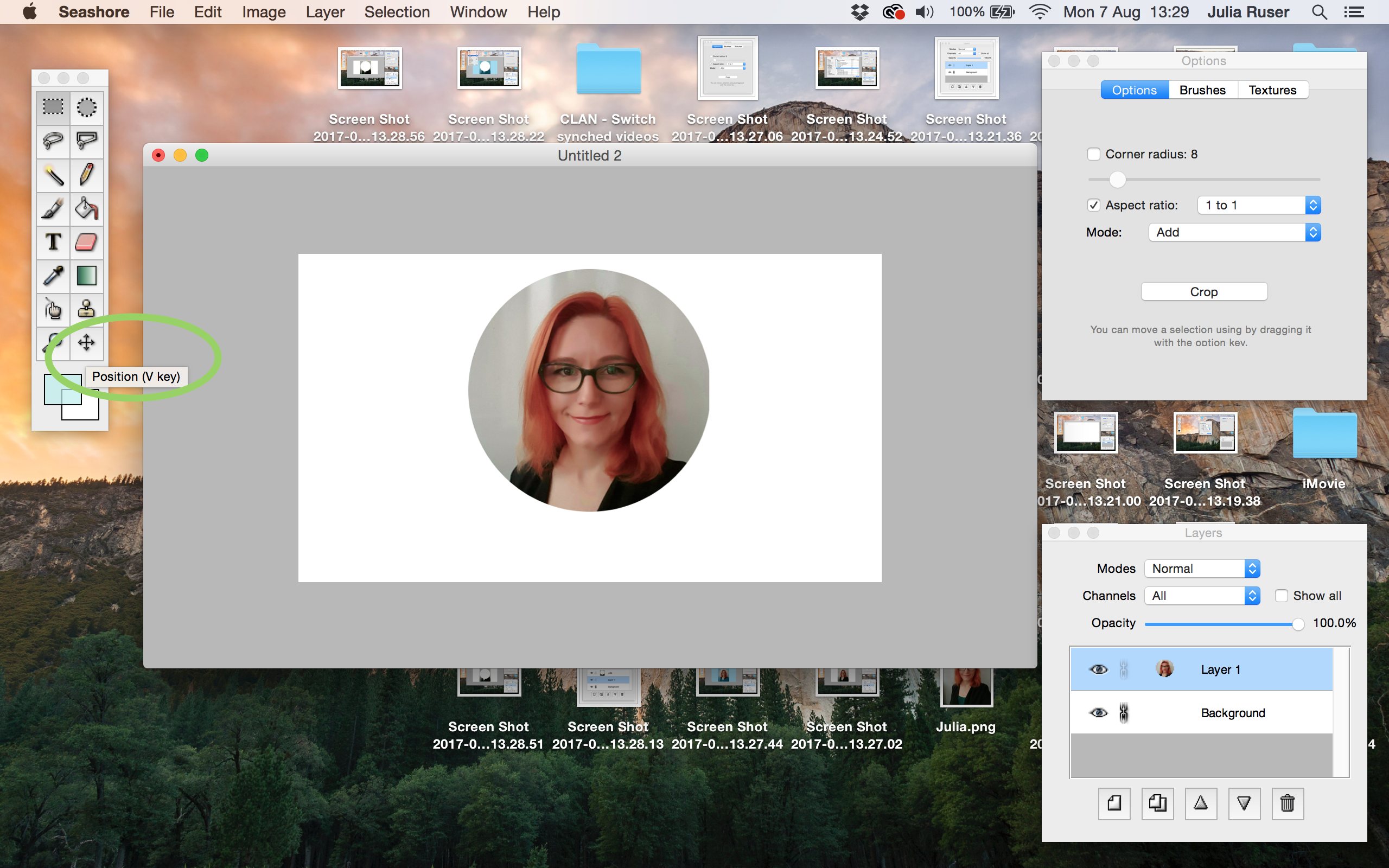 ---
16. You have two choices to align the image on the background: Go to "Layer" and "Alignment", then click "Centre Horizontally and Vertically" OR click and drag the image into position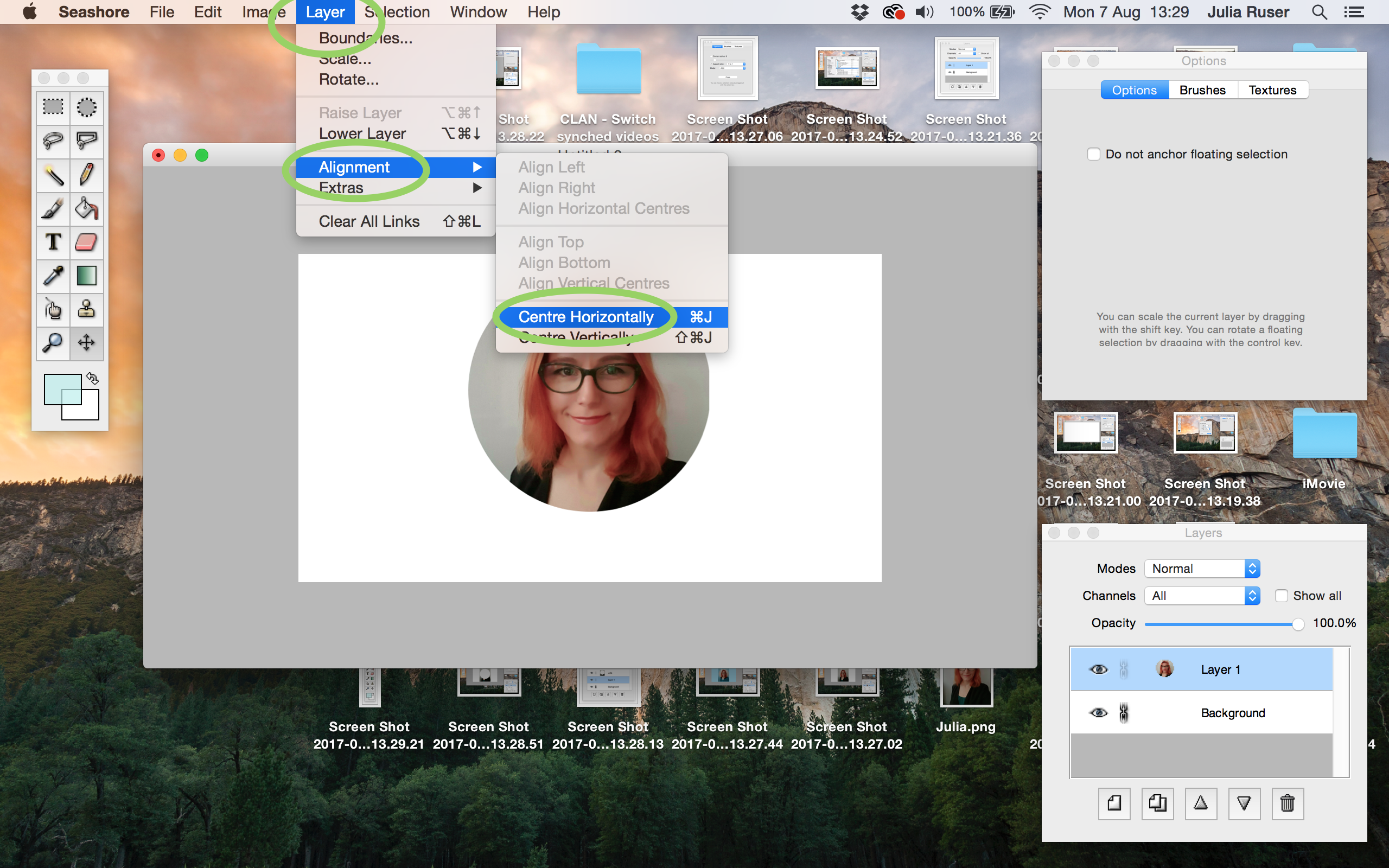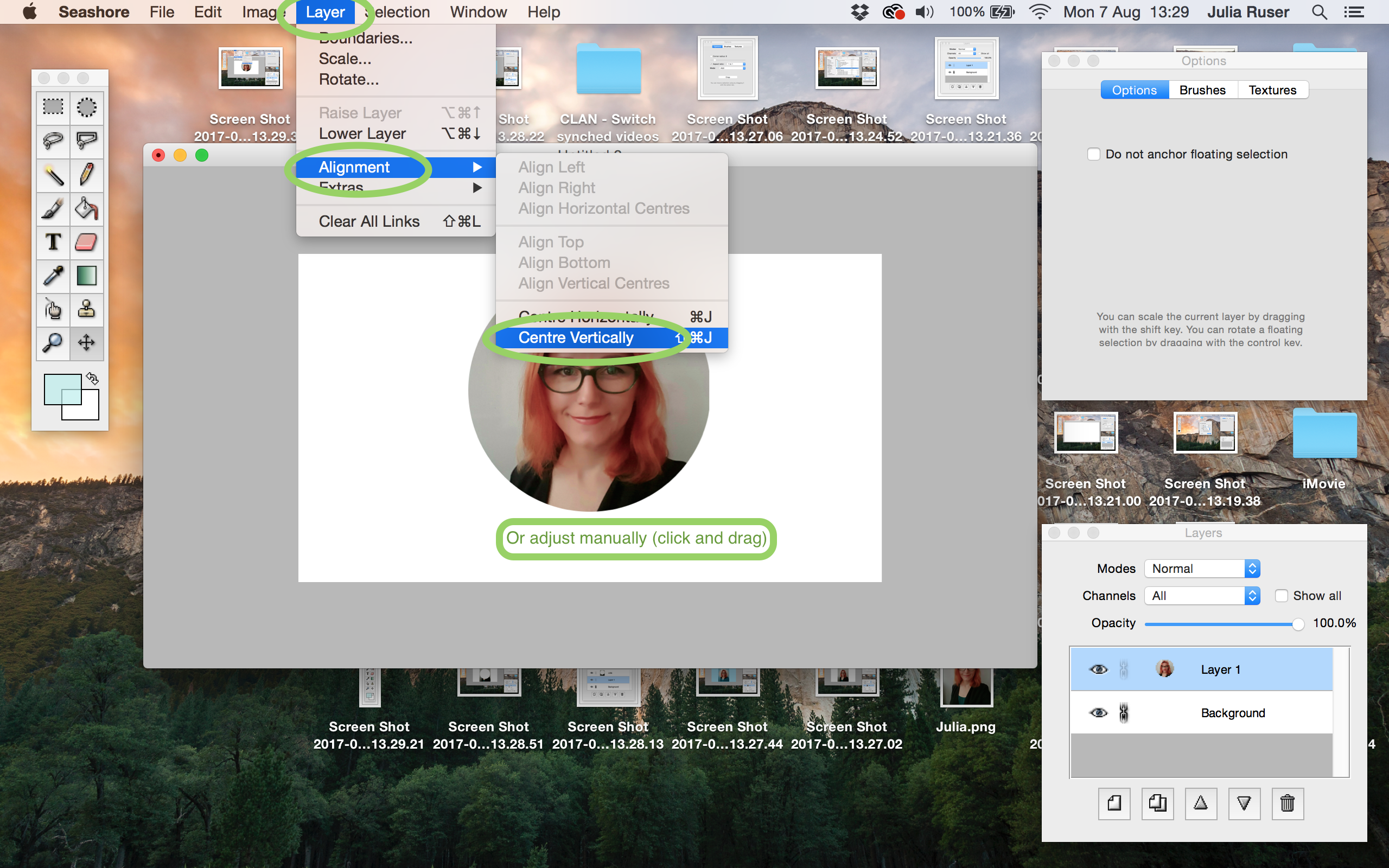 ---
17. Go to "File" and "Save As"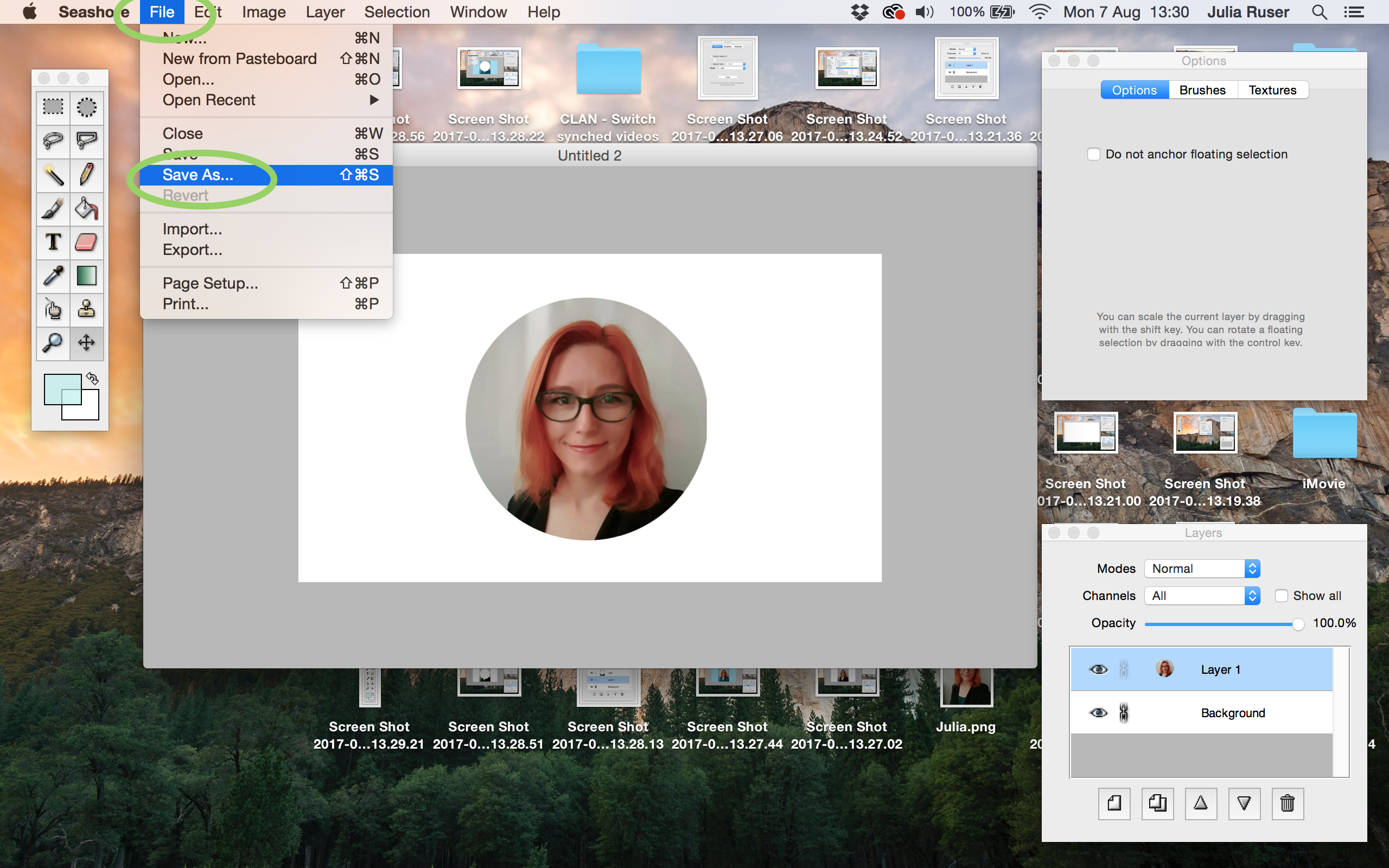 ---
18. Give your new file a name, select the file format (in this case png), and click "Save"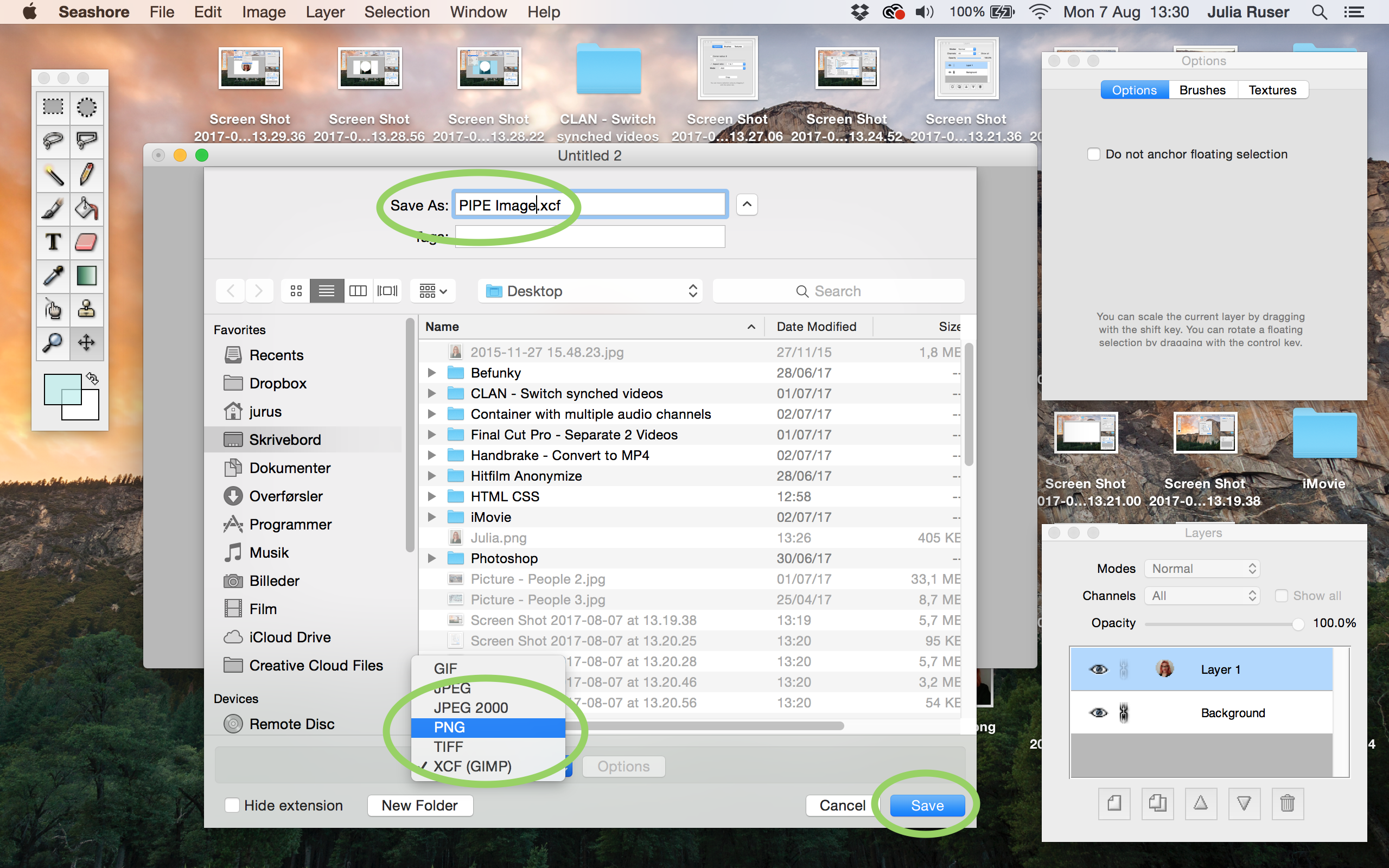 ---
Done.
---